How to buy property in Malaysia ?【Pre-build】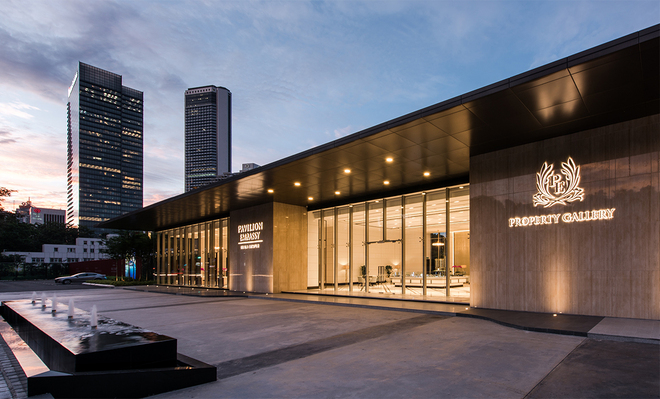 Procedure to purchase pre-build (project) property in Malaysia
Pre-build property (project) is one of the first choice for investment in Malaysia. To buy good project make capital gain to buyer. We summarize basic procedure as follows.
1. To appoint agent or find Developer
There is 2 choices to buy project case, buy from agent or developer (direct). If you do not familier with Malaysia market and project, it is better appoint agent to introduce project and agent will advise. If you know some projects, you may contact to the developer to make an appointment directly. Developer's sales staff will explain to you.
2. Viewing
Most of project have sales office to show model room and scale model for purchaseres. You shoud visit to understand project. Agent or developer sales attend you.
3. To choose the unit
Once you confirm the project, next step is to chose the unit. Sales person show you price chart to comoare. You can negotiate with them about discount and promotion in this stage.
4. To sign LO and pay booking fee
When you choose the unit, you shall sign booking form (Letter of Offer) and pay booking fee which is RM10,000 or 2% or 3% depends on the developer. Usually booking form will be forfeited when cancel by purchaser's reason.

▷
5. To sign SPA
Developer appoint their lawyer to prepare SPA ans other related documents. Purchase cannot appoint lawyer in ususal. When SPA is ready, you shall proceed to sign this. and pay 10% payment (deduct booking fee which alreadt paid) .Legal fee is usually borne by developer as promotion.

▷
6. To obtain consent
Buywe need to get necessary consent as follows;

・state consent ( if buyer is foreigner)

・developer consent ( if property is under master title)

・land office consent (if property is leasehold and strat title out)
7. To pay down payment
90% balance payment, it is separated to pay as construction condition as below chart. Usually construction term is 4 years.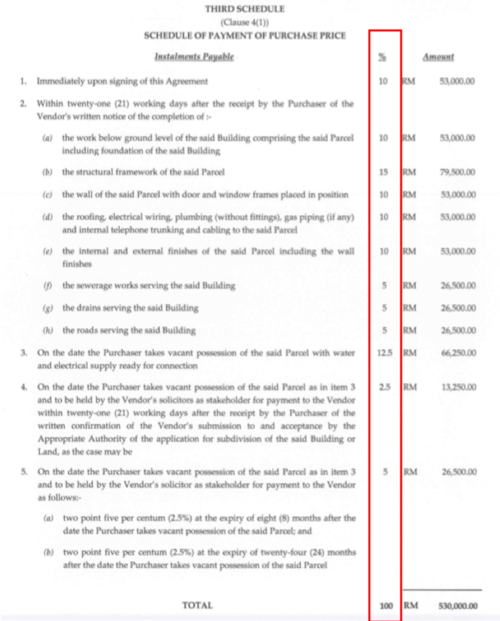 8. Settlement outgoing payment
After pay 100% payment, purchaser needs to settle outgoing payment as follows;

・To pay maintenance fee & sinking fund to managment office in advance
・To pay fire insurance
・To pay assessment fee and quit rent to divide date
・To pay deposit to electricity company and water company
9. Handover the key (VP)
After settle all payment, seller need to pass all keys witihin 3-5 days (follow SPA) to purchaser.

▷
10. Defect check
Purchaser have right to claim developer to rectify defect in the unit. Purchaser should check defect check before start renvation work.

▷
11. MOT (title transfer)
When you receive keys, most of case property is under master title, and then when strat title issue, purchaser shall do MOT to transfer title from developer.

Lawyer firm will inform you this notification.

▷
▷