How to rent a house in Malaysia ?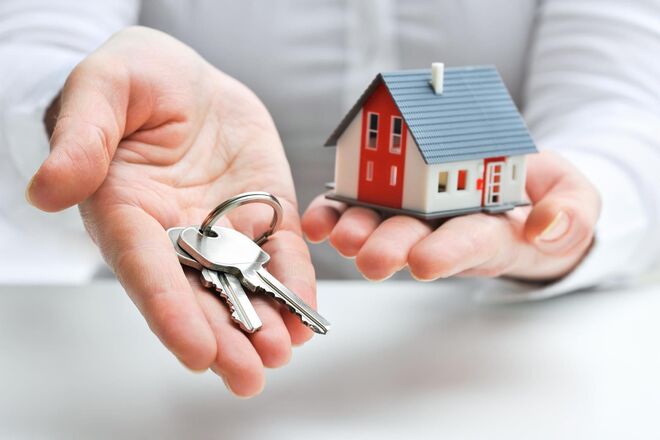 Procedure to rent property in Malaysia
When you come to Malaysia and look for house (condo), please refer to this procedure to rent nicely.
1. To appoint agent
It is easier to find good house to appoint your exclusive agent. Otherwise you need to contact to many anget to arrange viewing.

2. Viewing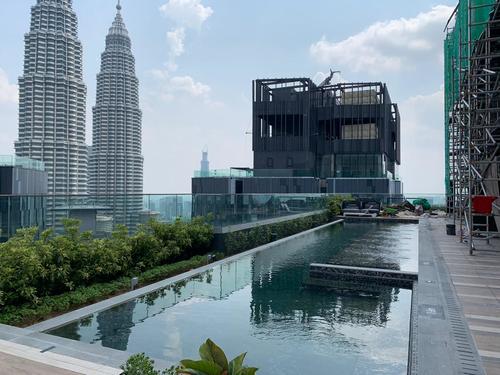 Agent will arange viewing, you must tell agent that your requirement as budget, size , moving in date, personal lease or corporate lease etc.

3. Negotiation
When you decisde to select property, starting negotiation with Owner about rental price, request item etc, Agent will help to do it. Usually owner accept a request if your offer is 2 yesrs lease.

4. Sign Letter of Offer and pay Earnest deposit
After done negotiation with seller, you need to sign LO (letter of offer ) and pay earnest deposti (1 month rental). Earnest deposit will be forfeited if you cancel to offe.

↓Sample of Letter Offer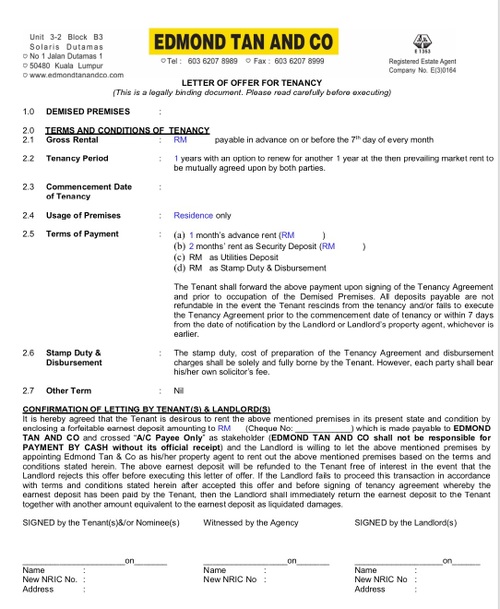 5. To sign Tenancy Agreement (TA)
Tenant need to sign TA before move in. Agent (or owner) prepare TA and sign after you check contens carefully.

▷


6. To pay balance of payment
Tenant need to pay deposit (security deposit and utility deposit ) to owner and pay stamping fee and document fee to agent.

※deposit is ususally 2.5 month rental in KL
※stamping fee is depends on rental and term
※document fee is depends on the agency

7. Handover the key
Tenant can receive keys on moving in date. To check inventory with agent (and owner if they come).


8. Problem after moved in
Usually some problem come up in Malaysia house (condo), please do not panic and inform agent (or owner ) to settle it.